Freestanding Dishwashers
Freestanding dishwashers are perfect for larger kitchens and utility rooms where there is existing space to fit a dishwasher without needing to completely redesign the cabinetry. Freestanding models are an especially convenient choice as they can be plugged in and plumbed in wherever best fits your kitchen needs. 
Amica's freestanding dishwashers also come with modern, stylish control panels that make cleaning your dishes as easy as pushing a button. Our top of the range 60cm freestanding dishwasher can handle 14 sets of cups, saucers, plates, bowls and cutlery so cleaning up after hosting has never been easier! Even our slimline 45cm dishwasher models can clean up to ten place settings in a single cycle.
Freestanding Dishwashers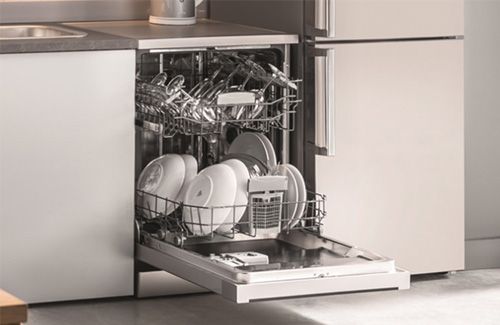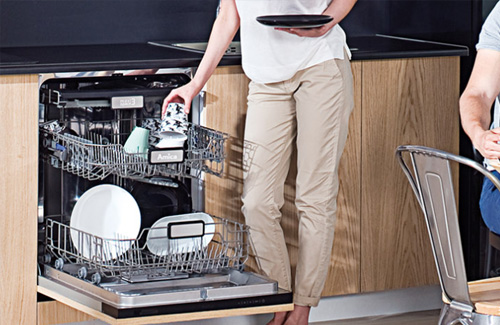 Integrated Dishwashers
Integrated dishwashers are perfect if you want all the practicality of a dishwasher whilst keeping your kitchen looking streamlined. A built-in dishwasher offers all of the conveniences of a freestanding dishwasher without needing to be on display the entire time as it's neatly hidden behind a decorative door to match the rest of your kitchen. 
Our largest capacity 60cm integrated dishwasher can wash up to 14 place settings in a single cycle and when not in use, it can be shut away out of sight. Say hello to your new silent partner in the kitchen!
Integrated Dishwashers
---
You'll find slimline and full-sized models in both our freestanding and integrated dishwasher ranges – so every kitchen is able to make the most of the convenience. Not only are our dishwashers incredibly convenient, but they're also energy-efficient. All of our dishwashers have A++ energy efficiency ratings to ensure you are adding additional functionality to your kitchen whilst remaining conscious of the environment, water consumption and your energy bills.
How to choose the right size dishwasher
When choosing a dishwasher, you'll need to measure the depth, width and height of your allocated space, this is especially true of built-in dishwashers. Measuring the depth can also be very handy with freestanding dishwashers – after all, you don't want a dishwasher that juts out further than your countertops. If your freestanding dishwasher is to sit under a work surface, then knowing the maximum height is also important. 
Once you know the space available, you'll be able to choose the best dishwasher size for your space and needs. We recommend leaving a few extra cm for the water pipes and electricity cables.
---
Contact Amica
Want to ask a few more questions about which Amica dishwasher would be the best for you? We're available via phone 9-5 Monday to Friday and 9-1 on Saturdays as well as via our contact form.
Get in touch!