Ceramic Cookers
Our ceramic cooker range offers ceramic hobs with an electric oven making them an easy, energy-efficient option for your kitchen. As well as differing widths, either a 50cm or 60cm wide model, we offer a variety of single-oven and double-ovens too. A ceramic hob is a type of electric hob and has heating zones rather than traditional burners you find on gas hobs. They are called ceramic because of the ceramic glass finish across the top of the hob which is shatterproof and able to withstand extremely high temperatures. Ceramic cookers are often favoured as their glass finish makes them incredibly simple to clean. Another benefit to ceramic cookers is there are no special requirements to install as they don't need to be connected to a gas supply; they just need to be within reach of an appropriate power source. We have finishes in crisp white and professional steel to suit your style perfectly and have designed a front control panel that is easy to use when controlling the hob zones and the oven below. You can even have an extra oven with our double cavity models and prepare several meals at once.
Ceramic Cookers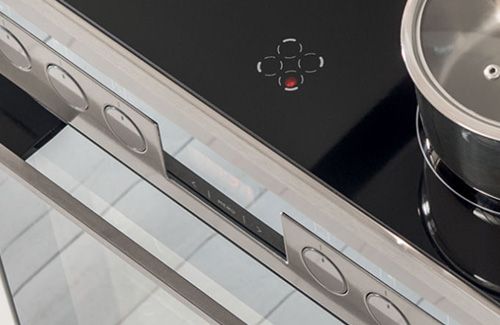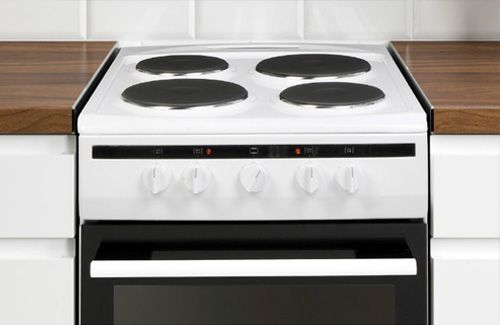 Electric Cookers
Freestanding electric cookers are great space savers and eliminate the hassle of needing to install a separate hob and built-in oven into your kitchen. Using a single fuel source, electric, you'll find these cookers are a practical, dependable oven to have in any kitchen. 
With both 50cm and 60cm width electric cookers and single and double-oven options, you'll find an electric oven that perfectly fits your cooking needs.
Electric cookers are one of the most traditional oven choices and have proven to have enduring popularity. With solid hob plates on top and a large oven cavity below, available in single or double options, electric ovens serve as an all-in-one answer to your cooking needs.
Induction cookers
are also available. 
Our freestanding electric cookers are available in stainless steel or bright white so you can find a style that suits your kitchen.
Electric Cookers
Gas Cookers
Looking to cook with gas? It is responsive and economical so it is no wonder that professional chefs more often than not choose this style of cooking for their own kitchens. From slimline 50cm options for smaller kitchens to wider 60cm models and double cooking cavity options, there is a size to suit everyone. We've made them low-maintenance to look after as well, with an enamel finish on the interior that is easy to clean and pan supports that can be cleaned quickly in the dishwasher.
As well as having a gas oven, our gas cookers have electric grill functions so you can still grill and toast meals with ease.
Gas Cookers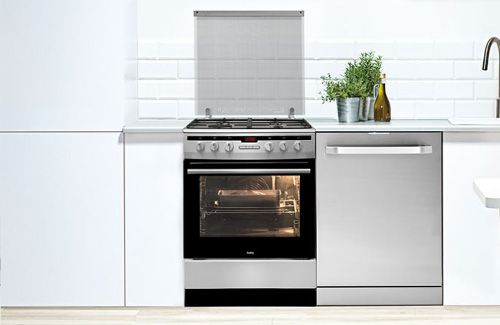 ---
Style matters. Amica cookers are available in slick stainless steel, crisp white or black finish so you can choose an option that best suits your kitchen design. Whether you want a cooker that makes a statement or seamlessly blends in with the rest of your kitchen, Amica's cookers are a stylish addition. You'll find the additional features on Amica cookers are any enthusiastic home chef's dream come true. Try adding an extra cooking cavity with a double oven or storage drawers so your cooker can become the perfect chef's assistant. Amica's entire cooker range is rated A for efficiency too, making them friendly to the environment and your energy bills.
How do I choose the best cooker? 
Choosing the best cooker for your kitchen will entirely depend on your cooking style and needs. All Amica freestanding cookers are made to the same high quality and feature a variety of additional benefits and features – so you simply need to decide the best size and fuel source. Check out our article on gas cookers vs electric cookers to help you figure which type of cooker is best for you. 
---
Contact Amica
If you'd like to find out more about any of the products in our Amica cooker range, our customer service team is here to help you. We're available via phone 9-5 Monday to Friday and 9-1 on Saturdays as well as via our contact form.
Get in touch with us here.