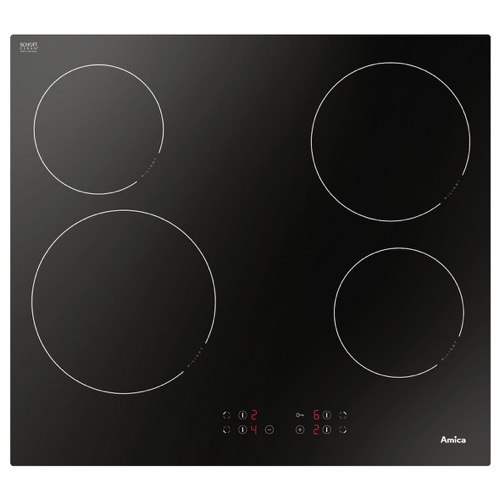 ACH6420FR 60cm four zone ceramic hob
The ACH6420FR four zone ceramic hob has front touch control with a red LED display and 9 power levels, along with many safety features including a temperature limiter and a time limit security system. The ACH6420FR has an easy clean stylish black frameless glass for quick maintenance.
READ MORE...
---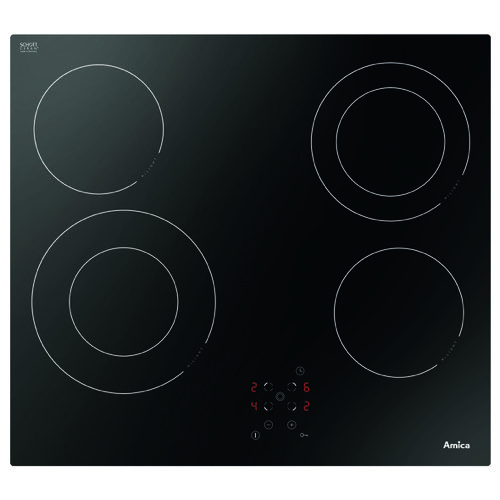 ACH6440FR 60cm four zone ceramic hob
The ACH6440FR is a four zone ceramic hob with front touch control and 9 power levels. The hob has an easy clean black frameless glass for quick maintenance and residual heat indicators for extra peace of mind. The ACH6440FR has 2 dual zones for flexible cooking along with safety features that include: overflow detection, overheat detection and a temperature limiter.
READ MORE...
---
Ceramic hobs are a popular choice if you're looking for a new hob that's incredibly easy to clean but doesn't compromise on efficiency. Ceramic hobs have a continuous clean ceramic-glass surface that can be simply wiped over in a few seconds – perfect for those with a busy schedule that don't fancy spending ages cleaning their kitchen!
Like
induction hobs
, ceramic hobs are incredibly quick to heat up. Ceramic hobs work by heating zones built underneath the ceramic glass finish. These are generally in the form of a coil and are activated by an electrical current which is controlled by a thermostat. You can easily see when your hob is heated as the coil will glow red. A handy heat indicator will also let you know when your hob is hot and when it's cool enough to be cleaned with a simple wipe down.
When not in use, ceramic hobs sit level against your work surface so won't distract and lets you keep a streamlined appearance in your kitchen.