Freestanding Tumble Dryers
Freestanding tumble dryers are perfect if you have some additional floor space in your kitchen or utility room. They don't need to be fitted underneath a countertop so you have a lot of flexibility where they can be placed. In fact, our freestanding tumble dryers include
vented tumble dryers
that expel moisture directly outside as well as condenser dryers and heat pump dryers. 
With an Amica freestanding dryer, you can rest assured it's designed using the latest technology to ensure that they care for your clothes whilst preserving energy and the environment.
Freestanding Tumble Dryers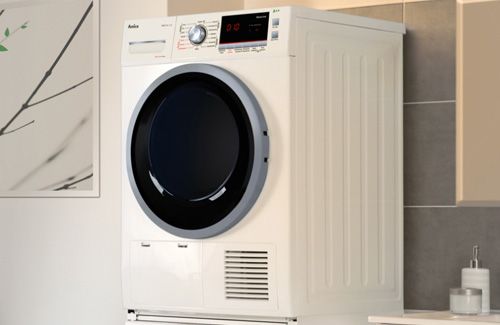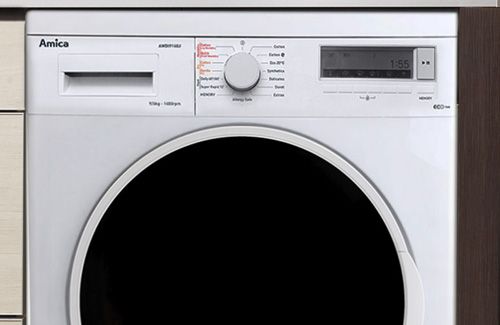 Freestanding Washer Dryers
Need to maximise space and can't find room for both a washing machine and a tumble dryer? A
freestanding washer dryer
might be the perfect appliance for you. Washer dryer appliances combine the features of a washing machine and a tumble dryer into a single appliance. This means you can do twice the work with half the space. 
Our freestanding washer-dryer range is flexible for installation and perfect for getting all your washing done in one place. The only caveat to a washer dryer is you won't be able to have a load of laundry dries as another load washes.
Freestanding Washer Dryers
Freestanding Washing Machines
Our freestanding washing machines can handle up to 9kg in a single load so they'll have no problem taking care of your laundry basket in a single cycle. You'll find plenty of useful additions with our freestanding washing machine range including 15 practical washing programmes and extra fast spin speeds for extra drying efficiency. Perfect for when you need an item ready to wear in next to no time. 
All of our freestanding washing machines have contemporary designs that will be a smart addition to any kitchen or utility room. Every
freestanding washing machine
in our range is also rated between A+ and A+++ energy efficiency so you can clean your clothes whilst keeping your bills and environmental impact low.
Freestanding Washing Machines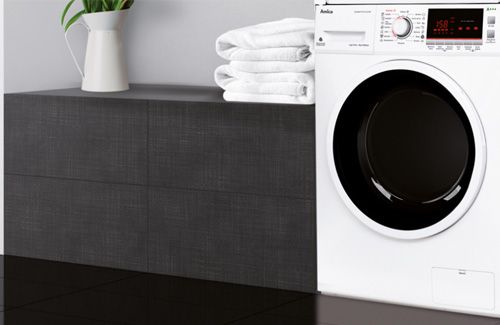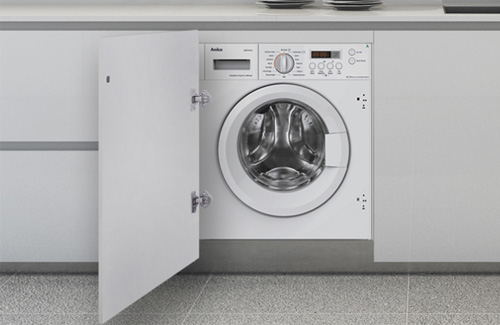 Integrated Washer Dryers
Integrated washer dryers are the perfect space-saving appliances. As well as combining the use of two appliances in one, integrated washer-dryers can be disguised behind kitchen cabinetry so won't take up additional floor space.
An
integrated washer-dryer
is the ideal choice for those who want a discreet, functional and streamlined appliance. You can use our integrated washer-dryers to build the entire laundry function of your home into a single space in your kitchen. As you can fit a decor door to the front of an integrated appliance, it will be completely invisible when not in use. 
Our integrated washer-dryers have 16 programmes as well as a 1400rpm top-spin speed which is perfect for taking care of your clothes, sheets and towels without the need to worry about how you will get everything dry.
Integrated washer-dryers are the ultimate convenience appliance.
Integrated Washer Dryers
Integrated Washing Machines
If you're looking for an appliance that allows your kitchen to be functional and accessible whilst still looking stylish, an
integrated washing machine
is perfect for you. Integrated washing machines off all the same great cleaning performance and additional features of our freestanding models but are in an integrated format.
Integrated laundry appliances can be installed in empty cupboard space and fitted with a cupboard door that matches the rest of your kitchen cabinetry. This means when your washing machine isn't in use, you won't be able to see it, so it keeps your kitchen lines clean and your design clutter-free.
Integrated Washing Machines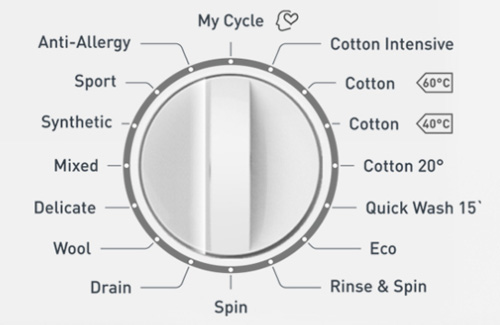 ---
---
Contact Amica 
Have questions about an Amica washing machine or dryer? Our friendly team is on hand to help! We're available via phone 9-5 Monday to Friday and 9-1 on Saturdays as well as via our contact form.
Get in touch
with us here.